Coupons and Savings
When you experience Wis Dells coupons and savings are always important.  A trip to Wisconsin Dells does not need to be expensive.  There are activities and fun things to do at every price level, including free!
At Experience WisDells our goal is help you find your fun in Wisconsin Dells.  Regardless of your definition of fun, we bet we can help you find it in Wisconsin Dells!  Once you find your fun and begin to plan your experience in Wisconsin Dells, we hope we can be of help in finding you savings on your Wisconsin Dells adventures.
If staying at My Friends Cabin
When staying at My Friend's Cabin, you are on a resort that spread out over 800 acres, with plenty of amenities, activities and things to do!  Many of them are included free in your stay!  Free activities include canoes, kayaks, paddleboats, miniature golf, fishing, corn hole, pools and hot tubs.  Some activities on the property do require payment to participate such as golf or skiing and tubing depending upon the season.
In addition to all the activities available on the property, My Friend's Cabin, as part of Christmas Mountain Resort has discounts available to other attractions as well as discounted gift certificates to area restaurants.  
Currently these discounts are being offered at such premiere attractions as Kalahari, Zip line, escape rooms, Timbavati, Knuckleheads, Mount Olympus, boat rides, and more!  Locations and attractions with discounts may change without notice at the discretion of the resort. 
Passport to savings
The Passport to savings is structured to save you money with each attraction you plan to visit.  If you are looking for non-stop fun in the waterpark capital of the world, you can save more by doing more!  The savings begin when you purchase tickets to 2 different attractions and save 15% on those tickets.  By climbing up to 6 different attractions, the savings increase to 35% discounts!  From boat tours, roller coasters, go-carts or hands on fun, you can bundle the savings all in one spot with the passport to savings!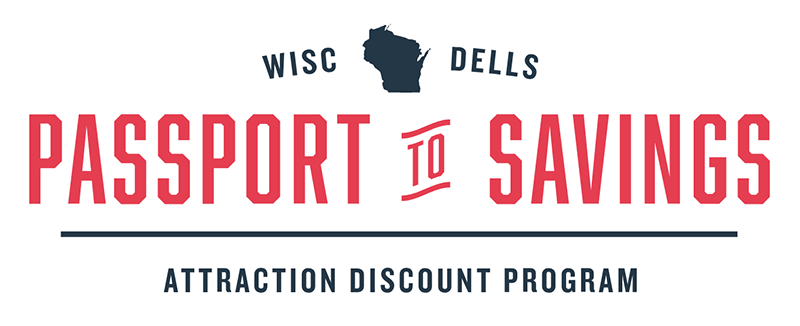 SEE MORE. SAVE MORE.
If you are looking for family fun in Wisconsin Dells and if you are staying in the "The Waterpark Capital of the World!®", chances are you are after as much nonstop Wisconsin Dells deals and excitement as you can get your hands on. The good news is that with Passport to Savings, the more fun you have, the more money you save on Wisconsin Dells attraction tickets.
Whether you are after exciting water rides, hands-on fun, boat tours, go carts, roller coasters, or any of the other myriad things to do in the Dells, Passport to Savings is your ticket to, well – discount tickets. From 15% off when you purchase tickets to two different attractions, to a whopping 35% off with a purchase to six or more different attractions, Passport to Savings amps up the Wisconsin Dells deals and packages as you amp up the fun!
Are you looking to get away outside the normal summer hours or during the middle of the week?  The Dells does not close down!  We offer discounts on entertainment options, open year-round.  Check the individual attraction pages for hours and seasonal information.  Whenever you visit, you are sure to find plenty of fun things to do!
2 for 1 Wisconsin Dells Super Splash Pass
The 2 for 1 Wisconsin Dells Super Splash Pass has 110 great offers and discounts.  Passes are sold for $10.00.  Exclusive 2-for-1 deals on attractions to dining! From attractions to restaurants, this card will save you money on many of the things you will want to experience in Wisconsin Dells.  2 for 1 beer and 2 for 1 cocktails, free appetizers and more!  Attractions include Noah's Ark, Go Carts, Boat tours, Haunted Houses, Portraits, Miniature golf, Circus world, Golfing and more!  Offers valid through 01/31/2022 unless otherwise noted.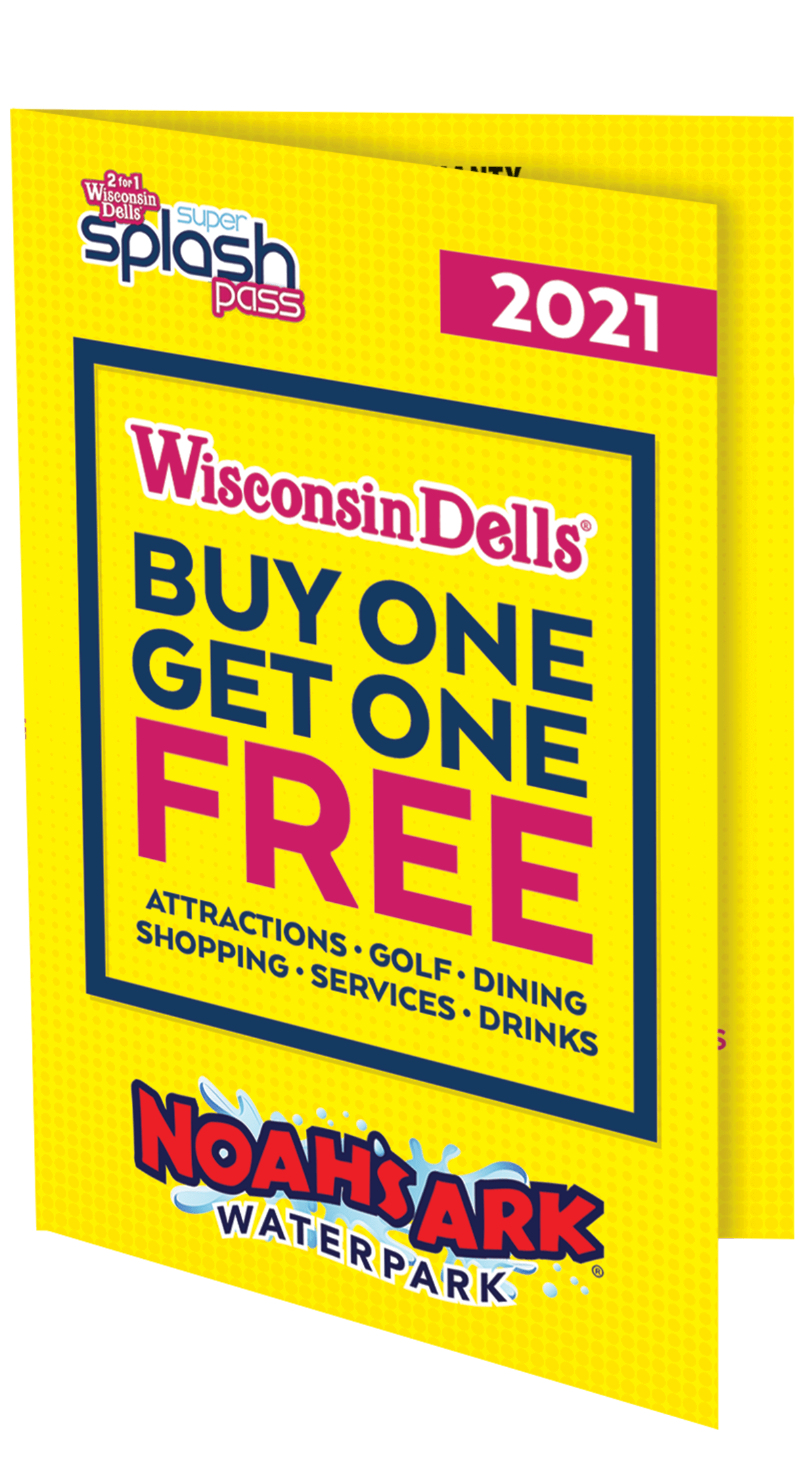 2021 SUPER SPLASH PASS 2-FOR-1 DISCOUNT CARD
The largest 2-for-1 card the Wisconsin Dells area has ever seen! This card has it ALL! 2-for-1 Attraction Admissions, 2-for-1 Dining Offers,  2-for-1 Beer and 2-for-1 Cocktails!
Sure, Wisconsin Dells can be a busy place, but Wisconsin Dells does not close down.  The city and most attractions are open year around!  If you are looking to get away outside of the heat of summer, or during the middle of the week, we are here, waiting for you!  Not only are the attractions waiting for you year around, so are the savings!  Any season is a good season to visit Wisconsin Dells. In fact, ALL the seasons are great seasons to return to Wisconsin Dells.  Let Experience WisDells help you plan your visit, every visit, every season.  Experience WisDells coupons and savings, every trip back!